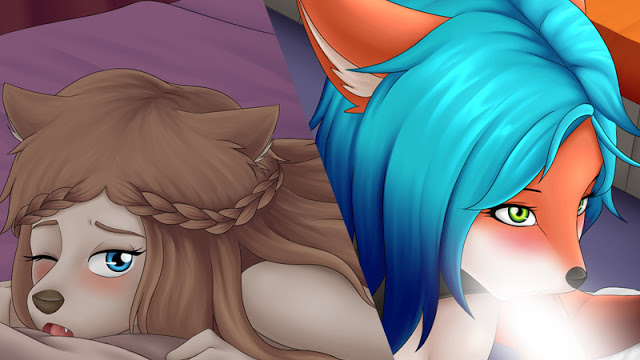 The latest update of Space Paws is already available for our 2+ patrons. 
Here's the changelog for this version:
Siaren's route is longer. 3 Dates are available now
 Chapter 5th of Alison's diary has its H-scene (cosplay poll)
 Added WPG assistant (look over you bed).
 Added an Easter Egg for Alison peeping scene
 Drones minigame has been slightly improved.
 Added 5th Labyrint and some little modifications on the 4th.
 Save / Load Games have been totally reworked
 Added a CG Gallery on the main menu
 Some typos, grammar... fixed
 Minor mistakes, details polished.

 We've also added new cheats (skills and items) available for our 10$+:

 Plus, the v0.56.2 is public. You can download it from the following links:
 MEDIAFIRE 
EXE version
http://www.mediafire.com/file/9hixe2x38sr9m11/Space+Paws+0.56.1+EXE.rar
SWF version 
http://www.mediafire.com/file/26a1muy2byxbbdv/SpacePaws+0.56.1+SWF.rar

MEGA
EXE version 
https://mega.nz/#!YFchkagJ!zitioNNf26wV10tKRyzIBkxdn3d9OJ4ieyiy_wW9VLI
 
SWF version
https://mega.nz/#!RF0j3YjQ!7u6qPoMu7Oz6_tBceqjSYeCuuWyEDfVg91QqKV69heI

 Or play it online:
 Wetpussygames (soon)
 Gamesofdesire (soon)
 Comdotgames (soon)
 Gamcore (soon)

 Enjoy!